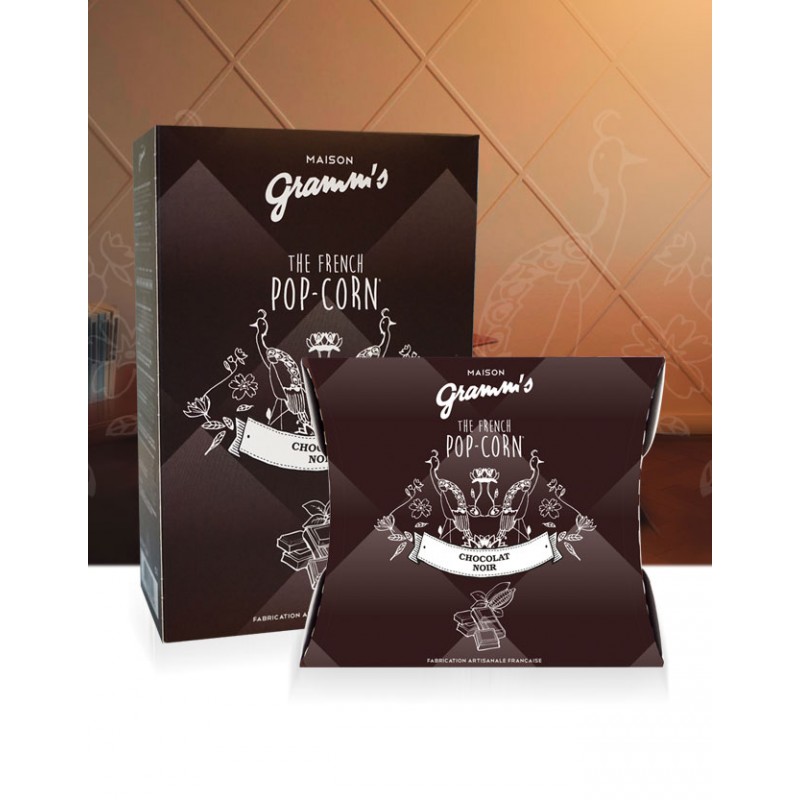  
Salted butter caramel dark chocolate
A delicate confectionery consisting of scrupulously selected popcorn coated for the first time with a delicious butterscotch" " then coated with a delicate dark chocolate.
Marriage between the finesse of salted butter caramel and the power of a grand cru of black chocolate" you will succumb to the flavor of dark chocolate enhanced by a touch of salt.
Composition:
Popcorn 8%.
Salted butter caramel 32% (sugar butter AOP Montaigu glucose water Noirmoutier salt).
Dark chocolate 60% (cocoa beans sugar cocoa butter emulsifier: soy lecithin natural vanilla extract).
Allergens:
Possible presence of traces of nuts egg protein and gluten in the chocolate.
Storage:
5 months before opening " to consume quickly after opening.
Customers who bought this product also bought: