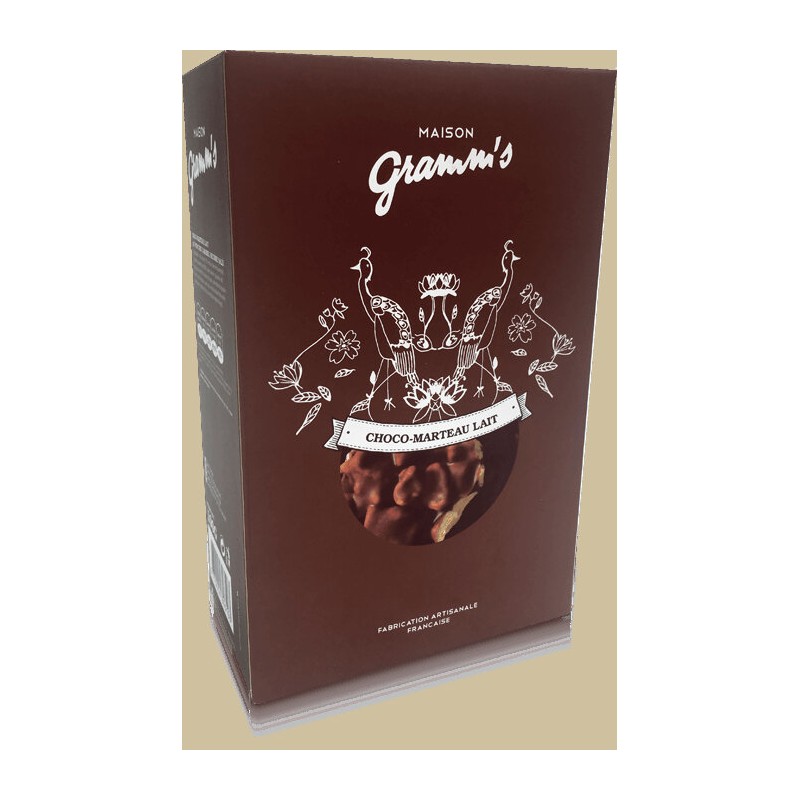  
Choco-hammer milk
A plate of milk chocolate interspersed with popcorn with salted butter caramel that we break with a hammer in order to offer you the most delicious pieces.
Marriage between salted butter caramel and milk chocolate for gourmets conquered.
CASE OF 100G
Composition:
Popcorn 8%.
Caramel with salted butter 32% (sugar butter AOP Montaigu glucose Noirmoutier salt).
Dark chocolate 60% (cocoa butter whole milk powder sugar cocoa beans bronw sugar natural vanilla extract emulsifier: soy lecithin barley malt extract).
Allergens:
Possible presence of traces of nuts egg protein and gluten in the chocolate.
Storage:
5 months before opening consume quickly after opening.
Customers who bought this product also bought: