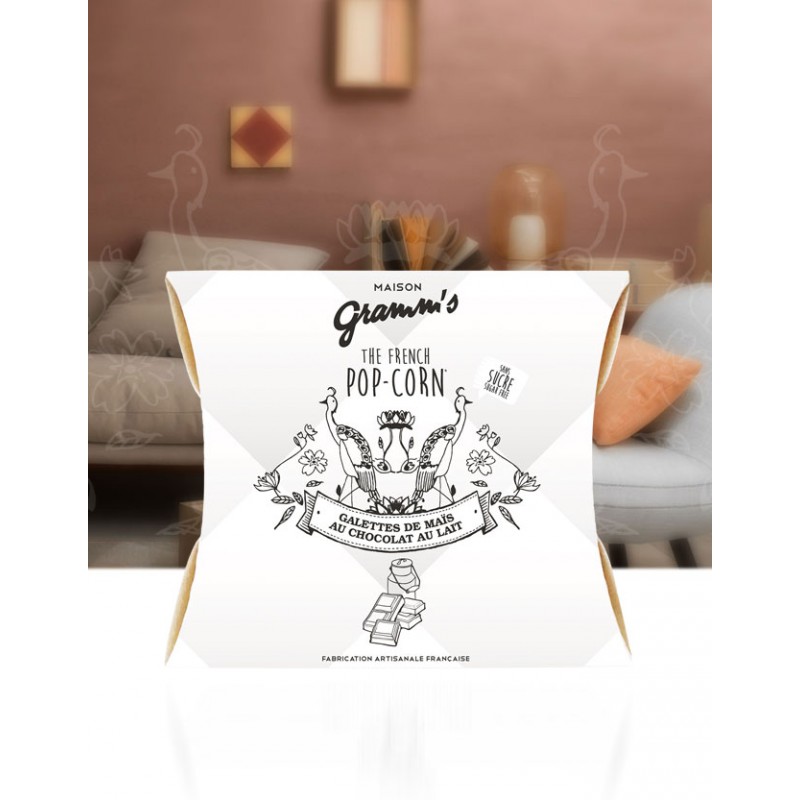  
Milk chocolate corn cakes
Concerned about your blood sugar let yourself be carried away by the crunchiness of our organic corn cakes coated with milk chocolate with no added sugar.
Reasonable gourmets like diabetics will be won over.
CASE OF 50G
Composition:
20% corn cake (corn * sea ​​salt *)
80% chocolate (Maltitol cocoa butter whole milk powder cocoa beans vanilla extract emulsifier: soy lecithin).
* ingredients from organic farming.
Allergens:
Possible presence of traces of nuts egg protein and gluten in chocolate.
Caution: Excessive consumption may have laxative effects.
Storage: strong>
5 months before opening to consume quickly after opening.
Customers who bought this product also bought: