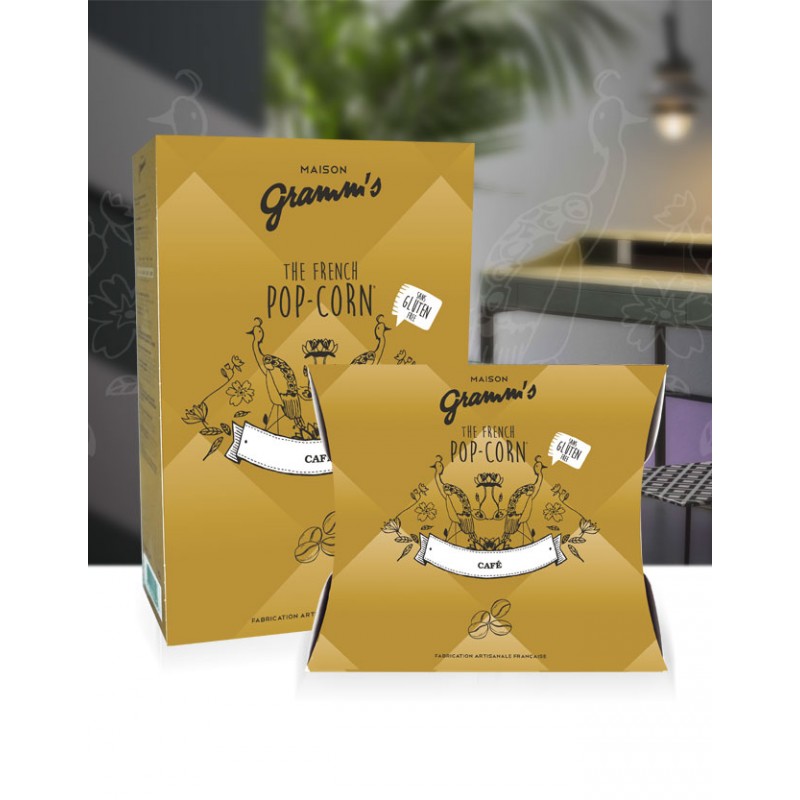  
Light coffee salted butter caramel
A delicate confectionery consisting of scrupulously selected popcorn then coated with a delicious salted butter caramel and coffee.
Marriage of the flavor of caramel with salted butter and a coffee selected for its lightness the characteristic astringency of coffee gives way to a surprising aroma of sweetness and delicacy.
Composition:
Popcorn 20%.
Salted butter caramel 78% (sugar butter AOP Montaigu glucose Noirmoutier salt).
Natural coffee extract (coffee water sugar).
GLUTEN FREE
Allergen:
Butter
Storage:
5 months before opening to consume quickly after opening.
Customers who bought this product also bought: