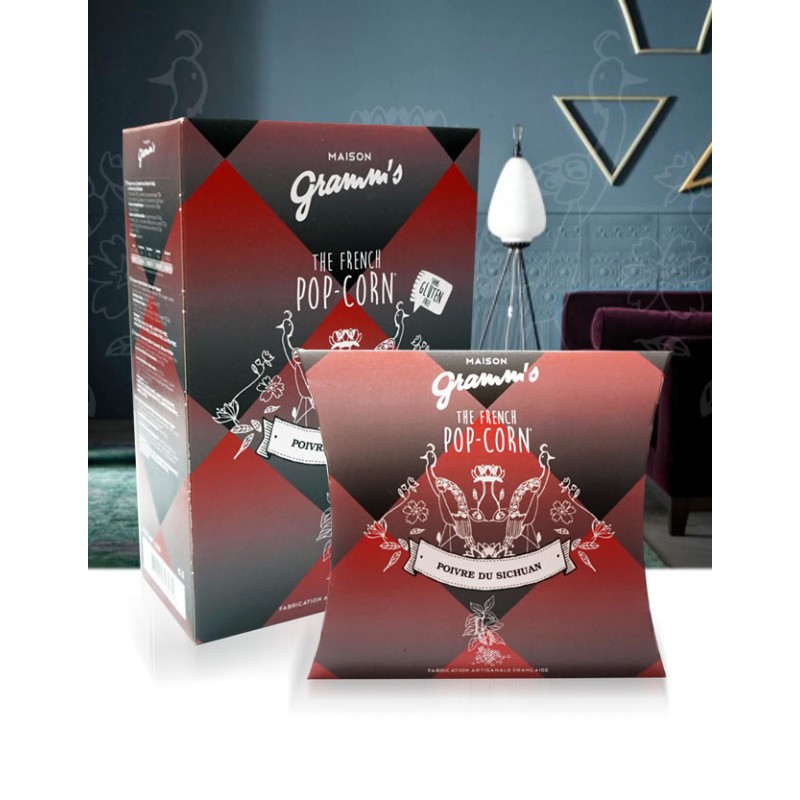  
Salted butter caramel with Sichuan pepper
Sichuan pepper lets its hot notes explode spiced and floral to bring a sweet caramel flavor.
To be enjoyed as an aperitif with a drink a beer a cooked wine or a red wine with spicy notes.
Composition:
Popcorn 20%.
Salted butter caramel with Sichuan pepper 80% (sugar butter AOP Montaigu glucose Noirmoutier salt Sichuan pepper).
Allergens:
butter
Storage:
7 months before opening consume quickly after opening.
Customers who bought this product also bought: